Chicken Cut with Potatoes
Net Weight: 280 gr.
Storage: at room temperature in a cool and dry place
Shelf-Life: 12 months
Min Shelf-life from delivery date: 10 months
Transport Condition: temperature between 0°C and 25°C
Storage after opening: keep refrigered and consume within 24 hours
Ingredients(*): chicken breast 48%, potatoes 47%, extra virgin olive oil, sugar, salt, pepper, parsley, mint.
(*) in UPPER CASE and bold allergens

Data Sheet EN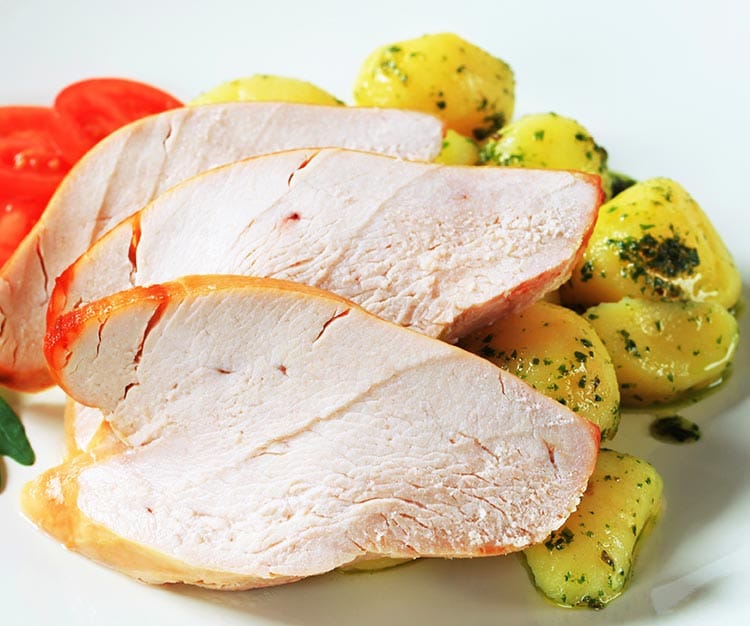 The published images are for illustrative purposes only
NUTRITION FACTS 

 referred to 100 gr. of products

Energy Value Kcal/kJ
145/606
carbohydrates
10,50 gr.
sugar
0,85 gr.
Protein
13,00 gr.
Fat
5,40 gr.
Saturated Fat
1,00 gr.
Fibers
1,00 gr.
Salt
0,50 gr.